Dishwasher Repair in Dubai
Same day Dishwasher Repair Repairing service in dubai
We are Top Quality Service Provider for Dishwasher Repairing. Dishwasher offers a very easy routine for washing your dishes after putting your dishes in dishwasher you can sit back & Relax . But if you face any issue in your Dishwasher it will very un-convenient for you.      
That is why  Home Fix is always Ready to serve you whatever your dishwasher is broker either dishwasher is poorly running or the dirty dishes after the wash cycle, or any drain problem. We will provide you a Complete and smart solution for your problem. Home Fix always offers the routine service to extend the life of your Home Appliances.
Dishwasher Installation Service
Home Fix are Providing any type dishwasher installation service either it is semi  integrated or its is fully integrated or freestanding. We know every one can not understand the installation  of some dishwasher but our expert team is always happy to walk and serve you at reasonable cost and with a quality service.
Common Dishwasher Issue which we Repair:
If you noticed the following issues then you need to call an expert repairman for your dishwasher.
Dishes not properly cleaned at the end of wash cycle.

The Dishwasher vibrate and turn off

Wash cycle run very long

Dishwasher leakage

Dishwasher is not draining

Water will not pump out
Home Fix Can Replace any Part of your Dishwasher: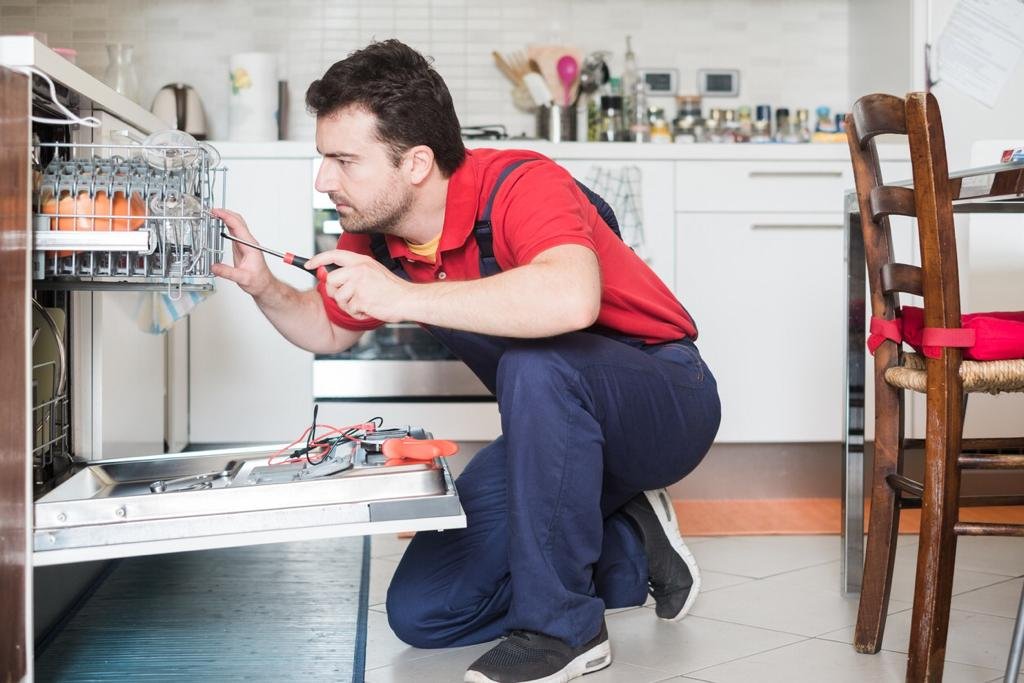 Qualified experts

Fixed and  Reasonable prices

Warranty Services

Special offers

Services according your availability

Quick Service Provider
Frequently Asked Questions (FAQ)
Which company we Recommend?

Which Brand of Dishwasher we Repair?

Which parts we can Replace of Dishwasher?

Can we deep cleaning of Dishwasher?

How we can clean Drain Pump by yourself?