We Bring Your Appliances Back To Life
YOUR HOME APPLIANCES  IS NOT WORKING PROPERLY? CALL US FOR EMERGENCY SERVICE (THE HOME FIX LLC)
We Bring Your Appliances Back To Life
YOUR HOME APPLIANCES  IS NOT WORKING PROPERLY? CALL US FOR EMERGENCY SERVICE (THE HOME FIX LLC)
The Home Fix Electronic Appliances Repairing LLC Dubai
The value of time is crucial in today's hectic society. Large home appliances may be excellent investments because of the amount of time they can save their owners. They can save you the trouble of doing mundane things like cleaning dishes and removing stains from stained clothing. In the long run, the time spent on everyday tasks like restocking ice trays and washing clothing on a line is time that cannot be reclaimed. But on the other hand, if you allow the necessary equipment to do the job for you, you may save money, have more personal space, and eventually buy the house of your dreams.
Modern living would not be feasible without much electrical equipment. These machines make it easier to do routine housework, allowing you to spend that extra time doing something more enjoyable. Reduced stress levels are another benefit of utilizing appliances. Read this post to learn which home appliances are necessary that you need to Repair Easily so you can use them in your Daily Routine.
All Electronic Home Appliances Why We Use them?
Out of all the equipment in the house, washing machines have the best reputation for dependability. In comparison to other home appliances, it has unparalleled longevity. If operated correctly, today's top-of-the-line washing machine repair essentially needs no upkeep and may be considered "zero maintenance appliances. "Now that you have all this information, you should be convinced that purchasing one of these machines is a wise financial decision that will relieve a great deal of tension associated with everyday housework. Simply said, most individuals probably already have half of the aforementioned devices, but if you don't, you should make an effort to get them.
In today's fast-paced world, it's essential to make use of stress-relieving gadgets. Home appliances are an investment worth making in Daily Usage so these appliances definitely need maintenance you can call at any time The Home Fix Appliances in Dubai and all over UAE. Call us to get 24/7 home appliance repair services.
This is one of those things that you just have to have in your house, whether you like it or not. The fridge has evolved from a more basic form throughout time. In a vast market filled with fridges of every imaginable color, shape, and size—many of which even came with built-in televisions, everyone seemed to have the same basic model. We have all models available in our Warehouse Dubai. Fridges and Freezers are extremely best appliances that provide us with a facility to save our food. Fridge repair in Dubai is a common service that is needed by every person. Due to Hot Weather in Dubai, the whole year fridge is an important Appliance. Whenever you face any issue related to your fridge you want a perfect and Quick service Provider. The good news is that home fix is providing the Same Day Fridge Repair Services in Dubai. Our expert team can repair every type of Fridge and Freezer either if it is a major issue or a minor problem. Home Fix Can Solve any issue like the compressor not working, gas leakage, or fan motor not working also we can replace any part related to the problem.
You may save a lot of time and energy by using a dishwasher to clean your dishes, pots, cutlery, and other home appliances that can be put in a dishwasher. Dishwashers are convenient since all you have to do to use one is fill it with dirty dishes, add the appropriate amount of detergent, turn it on, and walk away while it does the rest of the work. This is why a dishwasher is a must-have appliance. You may save a lot of time and energy by using a dishwasher to clean your dishes, pots, cutlery, and other home appliances that can be put in a dishwasher. Dishwashers are convenient since all you have to do to use one is fill it with dirty dishes, add the appropriate amount of detergent, turn it on, and walk away while it does the rest of the work. This is why a dishwasher is a must-have appliance. We are Top Quality Service Provider for Dishwasher Repairing.  After putting your dishes in the dishwasher you can sit back & Relax. But if you face any issue with your Dishwasher it will be very un-convenient for you.  Home Fix LLC always offers routine service to extend the life of your Home Appliances.
Air Conditioners (A/C) - Cooler
Benefits to health and quality of life may be realized with the installation of central air conditioning in a house. A good split air conditioner can clean the air in your house and set the temperature just right. If you are sensitive to allergens and concerned about the quality of the air you breathe, this is a great purchase or Repair electronic Appliances Service In Dubai. Ac Maintenance and Repairing is the Most Important service for everyone in Dubai. Because of the Hot Weather Ac is needed by everyone. 
Home Fix LLC is a trusted name when it comes to air conditioner repair in Dubai. With a strong commitment to customer satisfaction and a team of highly skilled technicians, they offer top-notch AC repair services to both residential and commercial clients. Home Fix LLC understands the urgency of air conditioning issues in the sweltering Dubai climate, and their quick response time ensures that clients' cooling needs are promptly addressed. Our expertise covers a wide range of AC brands and models, and we are well-equipped to handle various repair tasks, from minor fixes to major system overhauls.
One of the most useful home appliances is a microwave. Indeed, microwave ovens are one of the most ubiquitous kitchen gadgets. The young and the elderly, however, often utilize microwaves to speed up the cooking process or just reheat their food. However, microwaves now have many more applications than just reheating food. They have become commonplace household items. Newer innovations like convection make ovens seem roomier, while others like fast cook drastically cut down on prep and baking times.
Our Home Fix Microwave Oven Repairing Professionals will come out, diagnose the problem, and provide you with the most cost-effective repair for your microwave. If you are experiencing any of these issues, you should book The Home Fix Appliance Repair Services:
Microwave is not heating
Turntable no longer rotates
Touchpad works intermittently
Microwave is not working at all
You see sparks inside the microwave
Ventilation Hoods for Kitchen
Each of those various hoods brings its own aesthetic to your room. whereas the looks of those models vary, their purpose remains similar. vary hoods area unit created to boost the air quality of your room once change of state. They take away odors, grease, smoke, and fumes created by victimizing your stovetop. The appliance sucks up the contaminated air and filters it.
If you want to keep your house smoke-free while you're cooking, you'll need this useful appliance. If you want the finest results from a kitchen range hood, you need to do your homework since there are many different models on the market.
If your Hoods want Repairing You can book one of our cooker hood repair engineers in Dubai either using our quick and get one Booking through Live Chat, Whatsapp, or Direct Call.
We work seven days a week so we can be there when you need us
Our core values are the pillars of our success. These values drive our daily decisions.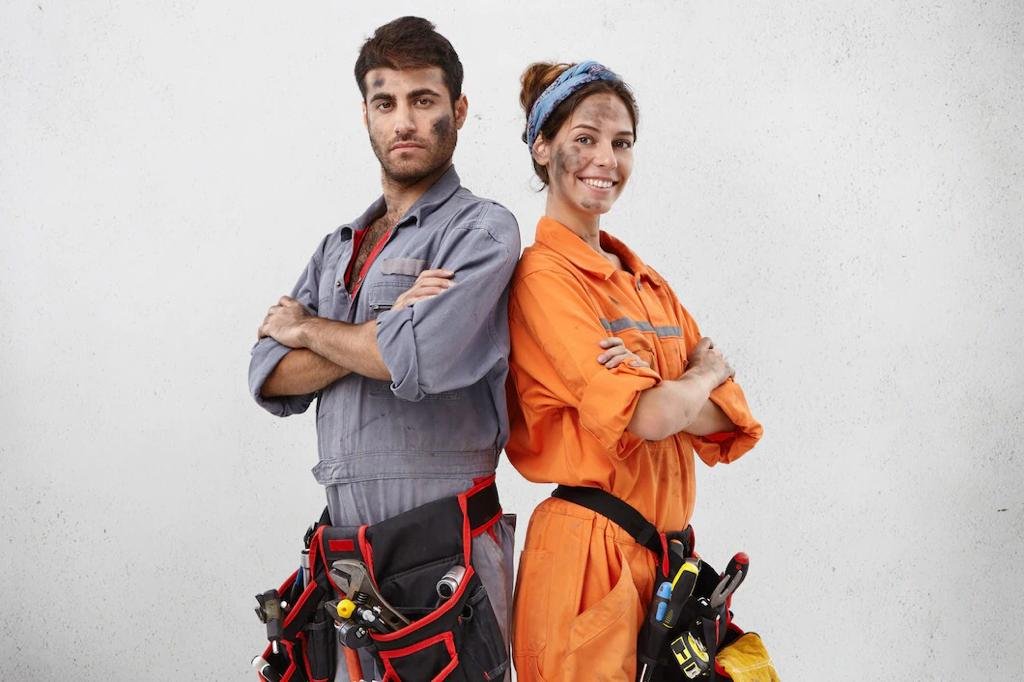 Trusted Home Fix Professionals​
We have served the UAE region for years and pride ourselves in providing a positive customer experience. At Home Fix, we offer installation services for new and refurbished appliances, meaning you can be at ease knowing your appliances were installed by a professional. We believe transparency is a crucial aspect of our customer experience. In the case of additional plumbing, electrical or carpentry work, we break down these expenses in a detailed quote. You will always know exactly what professional appliance solutions are being performed and how much you are charged.
How effective are these Home Appliances?
These days, hardly one can imagine living without their assortment of handy home appliances. Machines simplify our lives by doing repetitive tasks like washing, cleaning, and cooking. Upon rising, we either heat some leftovers from the night before in the microwave or prepare a full breakfast that uses an electric burner and then store them in the fridge. It's difficult to see ourselves living without these conveniences.
Appliances such as air conditioners, space heaters, and geysers are used for both cooling and heating the house throughout the year. Laundry is washed and dried in washing machines and dryers. The value of home appliances is simple and, truth be told, incontestable.
How do I know when I need to contact a service Repairing technician?
The best course of action is to contact a licensed service professional right away if you suspect that your appliance is not performing properly. While there are some DIY fixes you can do, don't put off getting a repair done. Instead, call a professional right away.
Waiting until your appliance is entirely broken before calling a repair firm could result in future replacement and repair costs that are higher. Instead, it is preferable to have it examined as soon as possible. Regular upkeep is less expensive than costly repairs!
What are the most common appliance problems?
We've dealt with a wide range of problems over the last 50 years, from dryers that don't thoroughly dry clothes to A/C units that don't cool properly. A lack of routine maintenance and cleaning is the root cause of many common appliance problems.
Common appliance problems can sometimes be solved with simple home remedies. However, if you have completed these steps and the problem persists, it is time to contact your trusted home repair appliance servicer.
Have more questions about home appliances? For quality appliance service and repairs, contact The Home Fix Appliance!
Call us at 050 466 3349. You can also schedule an appointment online.
Major Areas we Cover in UAE
Jumeirah Beach, Residence (JBR), Jumeirah Lake Towers (JLT), Jumeirah Village Circle (JVC), Jumeirah Village Triangle (JVT), Jumeirah, Jumeirah Golf Estate, Jumeirah Island, Karama, Mankhool, Mirdif, Marina, Meadows, Mudon, Nad-al-Hamar, Oud Metha, Palm Jumeirah, Raffa, Remraam, Sheikh Zayed Road, Silicon Oasis, Jaddaf, Springs, Studio City, Sustainable City, TECOM, The Gardens, The Lakes, Umm Suqeim, Wafi City, World Trade Center, Zabeel, DIP 1 (Dubai Investment Park), DIP 2 (Dubai Investment Park)
Feel free to ask any query
Elena Kartseva
Positive: Professionalism, Punctuality, Quality, Responsiveness We've start working with the company just recently. Professional Team. Work always done on time. Highly recommended. Services: Refrigerator repair, Freezer repair, Dishwasher repair, Washer/dryer repair, Oven repair, Dryer repair, Stove & cooktop repair
M.Adnan Asghar
Great service from beginning to end. The customer service representative who answered the phone was extremely knowledgeable about all appliances (and brands) and a team arrived within one hour to look at my oven. The team were professional and by the end of the day my oven was fixed and gleaming. I was really impressed by them.
Payman
I have been working with Home Fix for a few years now. I deal with many appliances and Home Fix is my ultimate destination for all my requirements, repair or new. They are very professional in what they do and also reliable partner when it comes to appliances.. I highly recommend them to other customers....
Vrishank Chandavarkar
Excellent Service they came home, checked everything thoroughly. I was most surprised by their promptness to come quickly and have the issue resolved. Their Field Technician was superb with very good communication skills. I'm glad I hired them and will continue to work ahead with them.
Jinky Jordan Gamatero
Positive: Professionalism, Quality, Responsiveness, Value I've been working with them Team especially Mr. Shakeel for 2 yrs now and I want to thank them for giving me and my client a good impression and professional works so far. Thank you guys and keep up the good work!