Air Conditioner Repair Near Me
Same day Air Conditioner Repair service in Dubai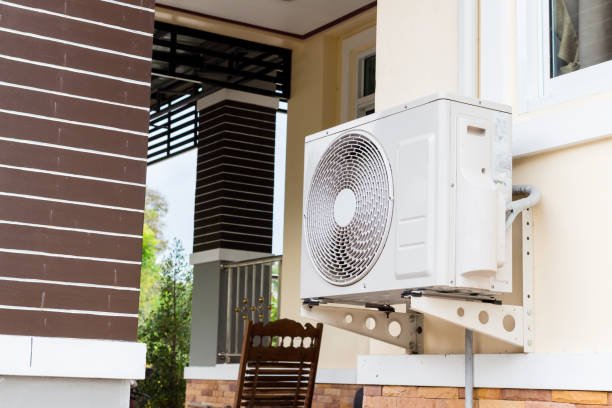 Air Conditioner Repair Dubai - Air Conditioner Repair Near Me
Home Fix LLC is a leading provider of air conditioner repair services in Dubai. We have a team of highly skilled and experienced technicians who are equipped to handle all types of air conditioning issues, from simple maintenance tasks to complex repairs. Our goal is to provide fast, reliable, and affordable service to all of our customers. If you Living in Dubai and you have any issues with your AC. So you can find AC repair service near me in Dubai. We understand that a broken air conditioner can be a major inconvenience, which is why we offer 24/7 emergency repair services to ensure that your AC is up and running as soon as possible.
We specialize in the repair and maintenance of all types of air conditioners, including window units, central air systems, ductless mini-splits and Room Chiller. Our technicians are trained to work with all major brands, including Carrier, Trane, LG, Samsung, and many more. We use state-of-the-art diagnostic equipment to quickly identify the problem and provide an accurate estimate for the repairs. We also provide a wide range of maintenance services to keep your air conditioner running smoothly and efficiently, including cleaning, filter replacement, and refrigerant recharge. We deal in all kinds of Home Appliances Repair Services in Dubai and the entire UAE. Home Fix Dubai is that the most trusted and reliable company in Dubai to repair your Air Conditioner (AC) at low cost.
Importance of Air Conditioner
Air conditioners are especially important in Dubai, where temperatures can reach extreme levels in the summer months. In such a hot and humid climate, air conditioning is essential for maintaining the health and comfort of residents and workers. The scorching heat and high humidity can cause heat stroke, dehydration, and other health problems, which can be mitigated by the use of air conditioning.
Additionally, air conditioners also play a crucial role in the economy of Dubai as it is a major tourist destination. Air-conditioned hotels, malls, and office buildings are a must to accommodate the tourists and locals alike. Without air conditioning, businesses and workplaces would become unbearable in the summer months, resulting in a significant loss of productivity and revenue.
When it comes to air conditioner repair in Dubai, Home Fix LLC is a reliable and efficient choice. With a team of skilled technicians, state-of-the-art diagnostic equipment, and 24/7 emergency repair services, Home Fix LLC can quickly identify and fix any issues with your air conditioner, ensuring that it is running smoothly and efficiently. They also provide a range of maintenance services to keep your air conditioner in top condition, preventing potential breakdowns. Overall, Home Fix LLC is a reliable and cost-effective choice for air conditioner repair in Dubai.
Same Day Air Conditioner repair service:
There are many different brands of air conditioners available in Dubai, All brands can be repair by The Home Fix LLC
Carrier Air Conditioner Repair

Trane Air Conditioner Repair

LG Air Conditioner Repair

Samsung Air Conditioner Repair

Daikin Air Conditioner Repair

Mitsubishi Electric Air Conditioner Repair

Fujitsu Air Conditioner Repair

Panasonic Air Conditioner Repair

Hitachi Air Conditioner Repair

General Air Conditioner Repair

McQuay Air Conditioner Repair

York Air Conditioner Repair

Electrolux Air Conditioner Repair

TCL Air Conditioner Repair

Blue Star Air Conditioner Repair

Hisense Air Conditioner Repair
These brands offer a wide range of air conditioners, including window units, split systems, central air systems, and ductless mini-splits. These brands are known for their high-quality, energy-efficient, and innovative technology. They offer models that are suitable for residential and commercial use, and they have a good reputation for providing good after-sales service, spare parts availability and maintenance service support.
Problems We Commonly See By Air Conditioner
Lack of cool air: This can be caused by a variety of issues, such as a clogged air filter, low refrigerant levels, or a malfunctioning compressor.
Leaking water: This can be caused by a clogged drain line, a malfunctioning condensate pump, or an issue with the air conditioner's evaporator coils.
Strange noises: Unusual noises can be caused by a clogged condenser coils, or a malfunctioning compressor.
Poor airflow: This can be caused by a clogged air filter, dirty evaporator coils, or a malfunctioning fan motor.
Thermostat problems: If the air conditioner is not responding to thermostat adjustments, the thermostat may be malfunctioning or improperly calibrated.
Electrical problems: Issues such as blown fuses, tripped circuit breakers, or faulty wiring can cause the air conditioner to stop working.
Mold or musty smell: This can be caused by mold or bacteria growth in the air conditioner's evaporator coils or ductwork.
Frozen coils: This can be caused by low refrigerant levels, dirty coils, or a malfunctioning fan motor.
High energy bills: If your air conditioner is running more frequently or for longer periods of time, it may indicate that the unit is not operating efficiently, resulting in higher energy bills.
Unusual cycling: If the air conditioner is turning on and off frequently, it may indicate a problem with the thermostat, refrigerant levels, or other components.
It's important to note that some of these issues can be caused by poor maintenance, and it is important to have regular maintenance check to prevent such issues.
Air Conditioners Repair Dubai - 050 466 3349
Affordable – Reliable – Trusted AC Repair Company In Dubai
You Can call us directly for any inquiry at 050 466 3349
Our Technician will Visit and Check Problems
Some key points that an AC technician from The Home Fix LLC will focus on during their visit to check and diagnose problems with your air conditioner include:
Conducting a thorough inspection of the unit, including the compressor, condenser, evaporator, and ductwork

Checking the refrigerant levels and determining if there are any leaks

Inspecting the electrical components, such as the thermostat and wiring, for any issues

Examining the air filter and determining if it needs to be replaced

Checking the airflow and determining if there are any blockages in the ductwork

Assessing the overall condition of the unit and determining if any parts need to be replaced

Providing a detailed diagnosis of the problem and a plan of action for repair or replacement

Giving an estimate of the cost of the repair.
Once the technician has identified the problem, they will provide you with an estimate of the cost of repairs and give you a time frame for completion. They will also answer any questions you may have and help you decide on the best course of action.
Type of Air Conditioners We can Repair
Window air conditioners

Split-system air conditioners

Central air conditioners

Portable air conditioners

Ductless mini-split air conditioners

Hybrid air conditioners

Geothermal air conditioners

VRF air conditioners
Our service process is very short and our charges are very reasonable.
AED 150 Service call-out fee includes all repairing and pick-up and delivery.

And also install the fridge in overall

No Call-Out Fee in Warranty Period.
Minimum Charges as Call out in nearby areas.
just save the home fix contact number & call us at 050 466 3349 and book our service for your Air conditioners repair or you can make online appointment within 15 seconds For any repairing query regarding your Appliance. you can feel free to talk with us. we will send our team at your desired location. They will do an inspection first they will try to fix it at your location. if it is not possible then they will bring it at warehouse. We are available 24/7  to serve you. we hope to be your first choice for any other electronic repair by Home fix LLC.
Looking For Best Ac Repairer In Dubai - The Home Fix LLC
The Home Fix LLC is a reputable company based in Dubai that offers a wide range of home repair services, including air conditioning repair. They have a team of experienced and skilled technicians who are capable of handling all types of AC repairs. They offer fast and efficient service, and use high-quality parts to ensure that your AC is running at its best. They pride themselves on their customer service, and strive to provide a stress-free and satisfactory experience to their clients. If you are looking for the best AC repairer in Dubai, The Home Fix LLC is a great option to consider.
You can Search by Online - Thehomefix.ae
Air Conditioners Near me

Ac Repair Dubai

Split Repair Dubai

Window Ac Repair Dubai

Room Chiller Repair Dubai

Ductless mini -spit air conditioners

Air Conditioners repair in Dubai

Air Conditioners repair Dubai

same day Air Conditioners repair

Low-cost Air Conditioners repair
Just get in contact with us.
For the solution of all these problems you are always looking for a quick and quality service provider. So you can call our Expert team who know the work of these appliances. Directly ask one of our certified professionals any questions you have about residential, industrial, or commercial Air Conditioner. With your convenience in mind, we are available every day of the week. Please contact us by phone or the form below to schedule an appointment or for a quote.
Air Conditioner Brands Which We commonly Repair